Wikis and Knowledge Management
Profile
You want to improve the access and distribution of knowledge in your company?
Are you looking for a software solution for shared documentation?
The introduction of a knowledge management system is a complex challenge. Because as individual as your company is, as special are the requirements for the preservation, structuring and distribution of knowledge.
Then CosmoCode can help you - we have been developing knowledge management solutions for over 15 years.
In joint workshops, we record the requirements and accompany you in an advisory capacity throughout the entire development process.
We train your employees and are at your side in case of questions or customization requests.
DokuWiki
DokuWiki is the most popular open source wiki system in the world after MediaWiki. Originally developed by CosmoCode employees as an intranet solution for CosmoCode, it has matured into a comprehensive tool with a wide range of applications.
DokuWiki is suitable for many aspects of knowledge management, and the low-threshold installation requirements allow it to be used in both large and small companies.
DokuWiki has a number of essential functions for use as a corporate knowledge management system:
The integrated version management always lets you track who has made which changes. And offers the possibility to jump back to older versions at any time.
The company's own user management can be connected via Active Directory and LDAP. With Single-Sign-On (SSO) it can be additionally achieved that the users are automatically logged in according to their assigned rights.
With the struct plugin DokuWiki offers the essential function for knowledge management to structure and categorize content and to enable automatic linking within the ontology.
Custom solutions
Wiki solutions reach their limits when visual tools are better suited than linguistic methods to document or retrieve knowledge. Especially when corporate data is to be used for knowledge retrieval, individual tools have to be developed which
visualize the existing data adequately and interpretable.
provide specific tools for knowledge entry that can tag, link, and annotate data via the paradigm of direct manipulation.
Such tools can be implemented either as an extension to the wiki (as a plugin), or as a completely custom individual Django solution.
Science and Research
Since 2008 we have been involved in research projects in the area of knowledge management and wiki technologies:
ICKE
Integrated Collaboration and Knowlege Environment
Im Projektvorhaben ICKE 2.0 wurde eine offene, innovative Kollaborations- und Wissensumgebung (ICKE 2.0-Plattform) für die Vernetzung von Personen und die interpersonelle Kommunikation durch die Integration verschiedener Web 2.0-Technologien entwickelt. Technologische Basis hierfür war DokuWiki, welches mit einer Vielzahl von spezifischen Erweiterungen ergänzt wurde.
The ICKE 2.0 project developed an open, innovative collaboration and knowledge environment (ICKE 2.0 platform) for networking and interpersonal communication by integrating various Web 2.0 technologies. The technological basis for this was DokuWiki, which was supplemented with a variety of specific extensions.
SprintDoc
Software Documentation in Agile Projects
The advantages of agile software development lie in the rapid provision of executable software that conforms to requirements; the disadvantage is that the team's experience remains only in their heads, which leads to a high potential for knowledge loss.
In the Sprintdoc project methodical and software-technical possibilities for agile software enterprises were created, in order to save experience knowledge and make it available for subsequent or parallel projects. In practice, there is currently a lack of methods and tools that optimally support documentation in agile development processes. The project therefore developed an agile documentation methodology and a "SprintDoc" tool that maps this methodology.
WiWiEn
Innovate knowledge domains through a digital knowledge platform for decision support for the effective and efficient development of AI-based (service) business models.
The goal is to develop a knowledge platform that provides access to the required knowledge for specialists and managers by providing procedures, methods and good examples in the context of AI-based business model innovations. This puts them in a position to identify starting points for new, AI-based (service) business models, to design them and to establish them successfully on the market.
Corporate Knowledge Management
Knowledge is a critical operational resource, and the availability or non-availability of corporate know-how determines success or failure.
In simplified terms, knowledge management can be seen as the process of continuous knowledge creation, which is a cycle between externalization/knowledge storage and internalization/knowledge absorption that carries knowledge into all areas of the organization.
Knowledge management as an interpersonal transfer vehicle for knowledge has a strong social component and as such requires appropriate organizational support.
Knowledge management also has a technical component: Externalization requires easy-to-learn and universally applicable tools that enable the creation of new knowledge through the ability to combine and aggregate.
Wikis have become the technical tool of choice for many aspects of corporate knowledge management because they allow externalization via a simple editor, and recombination capability via hyperlinks in a very simple way. As a web application, a wiki also supports the integration of employees in home offices and remote workplaces.
But a wiki per se is not the perfect tool for all areas. In today's times of digital transformation, knowledge must not be viewed as an independent informational entity, but must be understood in the context of data management of business processes. After all, it is often data and information that - when properly incorporated into knowledge management - can generate valuable new knowledge.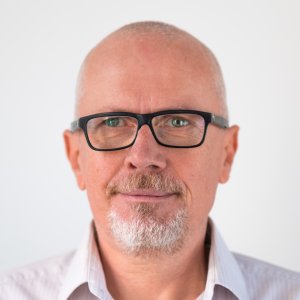 Your Contact