Enterprise Websites
We have been dealing with web content management for 20 years. We know the systems and processes, the problems and the solutions
Our Profile
You need a website for your company/organization? Or do you need to revise your web presence technically or in terms of content?
Then CosmoCode can help you - for over 20 years we have been designing and implementing websites for our customers.
Starting with your status quo, we discuss your requirements and propose solutions that suit you and your audience.
The realization is agile and in coordination with you.
As an agency, CosmoCode can also take over many of your operational tasks - content maintenance, server maintenance, web traffic analysis. Or you would like to maintain the content yourself - that is of course also possible. We will teach you how to use the content management and traffic analysis tools.
Our Services
Not every website needs an agency that has extensive knowledge of content management. But it doesn't hurt either - we support you in all areas of web (re-)launches:
Tool Selection
The CMS tool must fit the company and the website, not the other way around. Too much ballast hinders maneuvering. We analyze the technical and editorial requirements with you and suggest the right tool.
Project Management
The project to rebuild a website means work: for us in programming, for you in content creation. We offer a holistic project management in which all aspects and tasks are taken into account. And we always try to provide access to actual content management at an early stage in the project.
Content is King
Websites for corporate presentations have to get to the point, and quickly - the user's attention is a valuable commodity. We advise you on your content strategy so that the visitor you have just won stays.
SEO/SEA
Search engine optimization (SEO) and paid advertising is not only a technical task, but also a content task. We advise you on the creation of SEO content, and ensure SEO optimized implementation.
Analytics
Through website analytics, you learn about the behavior and needs of your target audience, and you can optimize your content accordingly. We advise you on the selection of tracking tools, define the metrics and take into account the requirements of data privacy protection.
Support
Not every editorial action in the CMS is obvious for an author; many roads lead to Rome. Especially when websites are not updated frequently, it helps immensely if you can get support from the system experts at short notice.
Database Interfaces
If content from databases is to be mixed and linked with editorial content, manual work is required. We evaluate and design the integration into the CMS and carry out the database connection.
Responsive
(Almost) a matter of course - web content should be displayed optimally on all device classes. But the programming effort increases with every display size that has to be taken into account. We analyze your needs and propose an economical implementation strategy.
The Tools
In the past 10 years we have focused mainly on TYPO3 implementations. We also create smaller sites using Wordpress. And in special cases we may use a flat file system:
TYPO3
The mature OpenSource system leaves hardly any wish unfulfilled and is predestined for medium to large enterprise websites.
Wordpress
Wordpress impresses with a large number of ready-made plugins and themes and is especially suitable for low-cost implementations.
Flat File
With Hugo, GravCMS and Mobirise, we also have small specialists aboard, where content management is done file-based on the desktop.
References
A selection of our projects: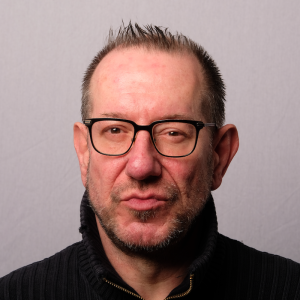 Your Contact