Your TYPO3 Agency for professional TYPO3 development
We love TYPO3.
The leading open source CMS is powerful, robust and secure. It has been our tool of choice for building content management systems for many years.
TYPO3 Expertise
As a TYPO3 agency, we are not only responsible for the CMS, but also serve all tasks around your web presence.
Many years of experience
We have been TYPO3 developers for many years and know all versions since 4.1.
TYPO3 Committer
With our patches to the core and to important extensions, we contribute to the further development of TYPO3. OpenSource to us means to give and not only take.
Professionelle Suche
Für besondere Anforderungen nutzen wir die performante Volltext- und Facettensuchmaschine Solr.
Search Engine Optimization
We optimize content structures for search engines and advise you on content maintenance. With regular SEO on-site analyses we control the visibility in the search engines and help to strengthen the organic traffic.
Accessability
We always strive for barrier-free or -low representation. This not only benefits people with handicaps, but also optimizes the pages for mobile devices. If necessary, we also guide you through BITV tests.
Component Kit
Over the years, we have created a component library that makes building new sites fast. The components are ready-to-use and can be styled freely. This saves time and costs.
Responsive Web Design
Of course, our websites are mobile optimized. We advise you on the right strategy. We perform cross-browser tests on different platforms and devices before going live and on every update.
Update & Support
We often support our customers for many years and have corresponding experience in the implementation of TYPO3 updates, including the adaptation of extensions.
Deep Integration & Digitization
Our expertise doesn't end with TYPO3; we develop bidirectional interfaces to corporate IT for our clients and support the digitization of business processes.
Extension Programming
If ready-made TYPO3 extensions or our components are not sufficient, we develop individual extensions. The code is managed in protected code repositories and secured against programming errors with unit tests.
Project Management
Experienced project managers lead the TYPO3 team of concept designers, graphic designers and developers. Documentation takes place in project wikis. Project tracking tools provide insight into development with 100% transparency.
Success Tracking
We work with you to design tracking concepts that allow you to measure the number of hits and the behavior of your users on the website.
Security is paramount
Protecting content, securing accessibility and safeguarding customer data. Our administrators track the lists of attack scenarios on a daily basis and secure the systems immediately.
24/7 monitoring
We monitor websites around the clock using dedicated monitoring systems. Specific recovery procedures help our administrators restart system services automatically in case of errors.
Encrypted backups
We use our own backup infrastructure and secure the backups in encrypted form in redundant data centers.
TYPO3 Relaunch
Full service from the idea to carefree operation.
Whether you are planning the relaunch of an existing TYPO3 site, building a new site with TYPO3 or just want to perform a TYPO3 update - we advise and support you throughout the entire project:
TYPO3 Consulting and Conception
Starting with a free initial consultation, we determine the requirements in the concept phase.
Design
We develop the designs and the structure of the templates to suit your target group. If required, we also organize photo shoots for mood and portrait photos.
TYPO3 and Backend Development
During the development phase, page templates and content elements are implemented in the TYPO3 system, and - if necessary - new TYPO3 extensions are created.
TYPO3 editing
You get an early insight into the TYPO3 system and are trained in the editorial processes. For all page templates, we create sample pages for your orientation. And if you get stuck, we will be happy to help you.
Launch!
Finally, servers are acquired and the TYPO3 system is deployed. After a final quality check, your TYPO3 website goes live.
Operation & Support
During the operation phase, our administrators take care of the TYPO3 system, regularly check the resources and perform security and TYPO3 upgrades. Our TYPO3 experts support you with the editorial maintenance of the content. This also includes regular SEO on-page analyses to control and improve the visibility of the web presence.
TYPO3 References
In over 20 years of CMS development, we have implemented a wide range of projects - from large high-load audience websites to special-purpose systems.
An excerpt of our TYPO3 implementations: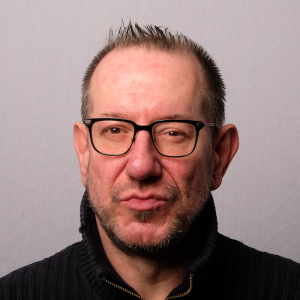 Your Contact